Gucci's new lipstick campaign has got tongues wagging. The Italian fashion brand, which is known for it's luxury clothing, accessories and cosmetics; has challenged the fashion and beauty industry by celebrating imperfection. Their new campaign, which focuses on women with imperfect teeth, is a sharp contrast to most lipstick campaigns that show the 'perfect' white straight-teethed smile.
The campaign has been met with mixed results since its release on Gucci's Instagram. Some have applauded the brand for showing real women with real teeth. Others have been disappointed that this was the direction chosen by Gucci's Creative Director Alessandro Michele, to reinvent the image of Gucci's cosmetic line.
Gucci, in their press release describes the campaign as "a manifesto of beauty written by the house's creative director."with the intention of demonstrating that "makeup should not mask, but rather exalt, flaws and make them part of the language of beauty."
The campaign features Dani Miller, the lead singer of punk band Surfbort, as well as models Mae Lapres, Achok Majak and Ellia Sophia Coggins. It is photogrpahed by Martain Parr and filmed by Chris Simmonds.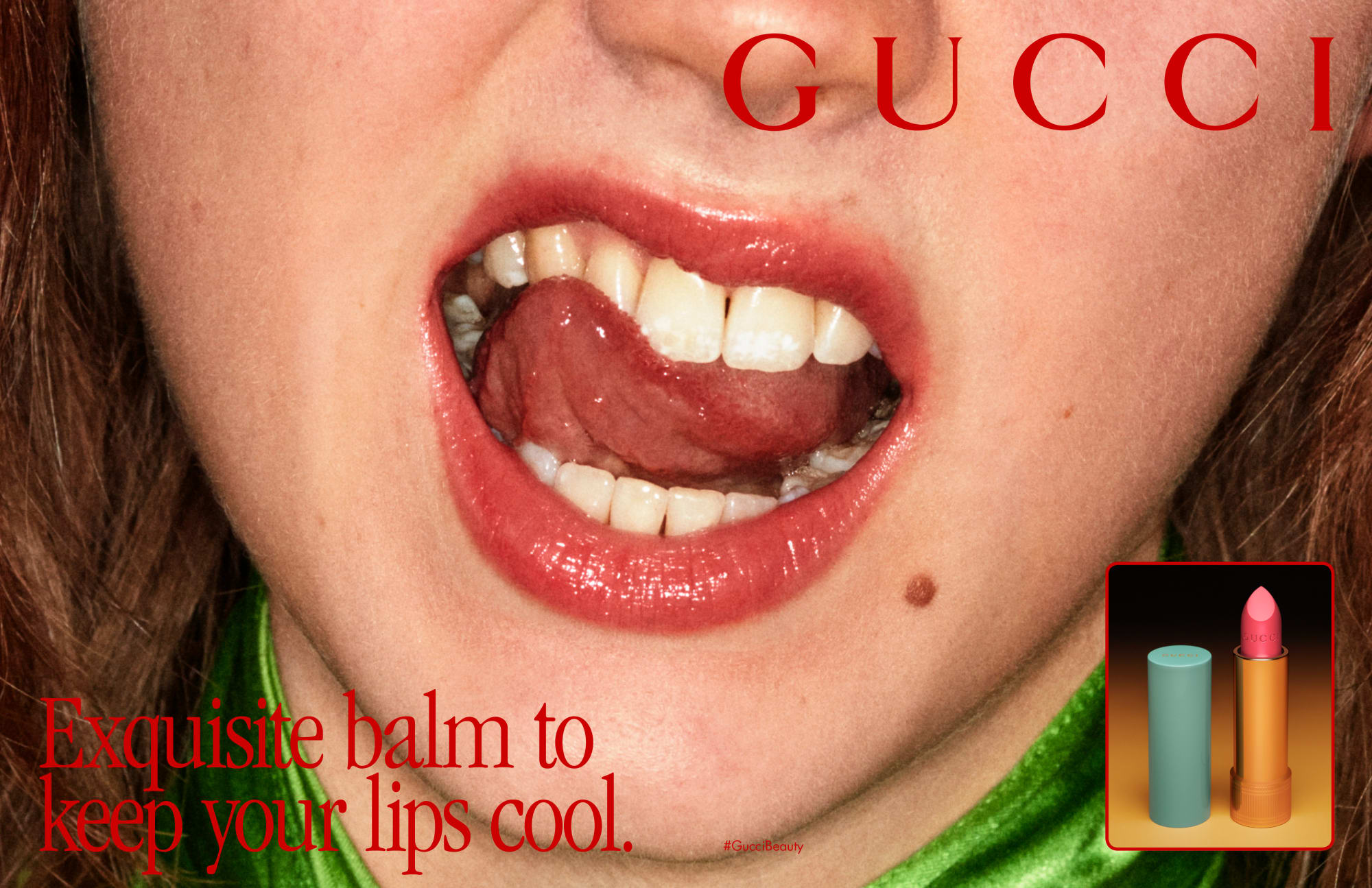 The collection is currently exclusively available at the Saks Fifth Avenue's New York Flagship store. It will be launched nationally and internationally after May 29.