Want to celebrate Halloween, but being Thursday, are spending all day at work? Check out how to bring a touch of Halloween into your workday outfit. Please note, some items linked are similar as oppose to the exact same item.
Make Up
My go to is always Kat Von D's Everlasting Glimmer Veil Lipstick, it can be dark and sparkle.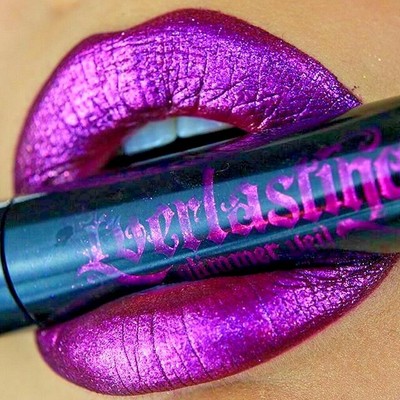 Clothing
Ideally pick a character you are channeling first. I chose a witch and wore a cobweb inspired top and black skirt to channel a little inner witch.
Jewelry
It's Halloween, so naturally I pulled out the gothic choker. There are also plenty of novelty Halloween earrings, bracelets and rings that can instantly change the mood of an outfit.
Shoes
With a witch inspired outfit, pointy shoes were essential.
Hope you feel inspired and Happy Halloween
Krystal xx